Look at what we did together in 2022
We have been very busy helping our community

> 46,620 Meals served from our kitchen
> 201 COVID test kits handed out
> 170 People attended educational classes
> 1,138 Clients engagements in the Resource Center
> 34 People assisted with placement in homeless shelters
> 18 People employed
> 212 Showers provided
> 78 Loads of laundry
> 68 People placed in our GBCATCH cold weather shelter between December and March. A partnership with CCBC, CSS, Mayor's office
> 17,900 Volunteer hours to make all this happen — THANK YOU

DINING SERVICES
ALL ARE WELCOME!!!
Monday – Friday 11am – 1 pm Hot Meals Will Be Served At This Time.
Take away sandwiches will be available also.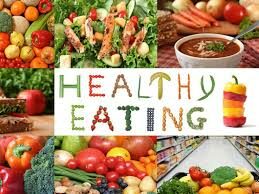 SELF-IMPROVEMENT PROGRAMS
Recurring basis – Contact us

• Getting out of poverty
• Building Self Esteem
• Suicide prevention
• Nutrition on a budget
• Women's self-defense classes
• Finance 101
• Getting Ahead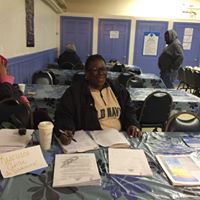 SOCIAL SERVICES
AND REFERRALS
Schedule an appointment

• Community partnership referrals
• Basic needs assessment
• Individual goal planning
• Housing referral assistance
• Benefits
• Healthcare referrals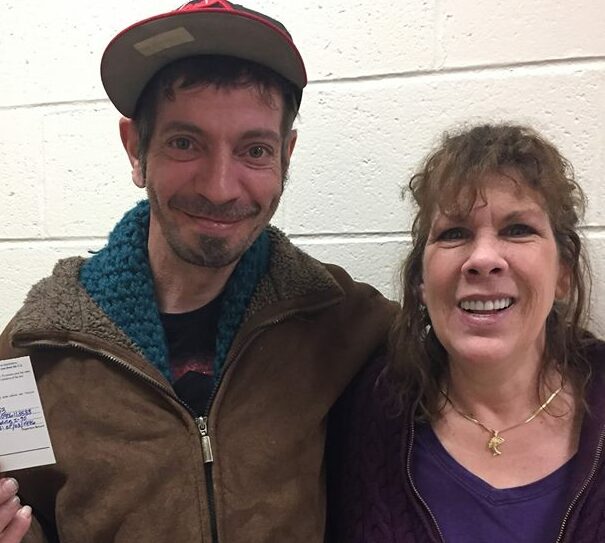 ELDER SERVICES
SENIOR LUNCH > Please join us EACH Thursday at noon in the Parish House of St. Thomas Episcopal Church 111 High Street, Taunton, MA. for lunch and a variety of programs and resources.

> Food, Prizes, Games, Speakers, Fun, Recipes, Friends, Takeaways and SO MUCH MORE

SENIOR SACKS
> Each month from 9 – 11 am in the Parish House

> Taunton area senior citizens may stop by to receive a bag of groceries that include pantry staples as well as fresh fruits, vegetables and meats

> ENROLL TODAY and receive our schedule (508) 824 – 9595


Our Mission
Our Daily Bread is a nonprofit food, nutrition and resource center.
Our purpose is to provide a free nutritious meal in a warm and welcoming atmosphere to those in need.
Our Resource Center provides mentoring for basic life skills, empathizing, encouraging and empowering a population that includes the homeless and disenfranchised.
The backbone of our program is its volunteers as we envision through education, resources and advocacy… leading our guest towards self-sufficiency.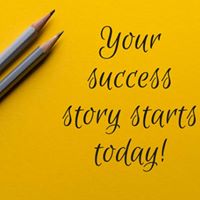 2023
Board of Directors
Maribeth Ferreira
Executive Director, Our Daily Bread Food and Resource Center
LEADING OUR GUESTS TOWARDS SELF-SUFFICIENCY
Located in the parish hall of St. Thomas Episcopal Church, Our Daily Bread Taunton began as an ecumenical soup kitchen in 1985 for the purpose of providing nutritious meals in a warm and inviting atmosphere for those in need of our services.
Today, Our Daily Bread Food and Resource Center has evolved to include services such as dining, computer training, career guidance, self improvement and social services. NO QUESTIONS ASKED. ALL ARE WELCOME!!
Client Testimonials
Here's what our clients say:
I was homeless for three years because of heroin, alcohol and depression. I ended up living in a tent in the woods six miles away from ODB. I came to ODB for a meal and I got much more. The friendly volunteers served me salad, hot chicken pot pie and chocolate cake for dessert. They treated me like a human being and listened to my concerns. The director allowed me to use the address at ODB to receive a free phone. This kindness started me on a new path.
Jay
I have four children. When one was very ill with a serious heart condition, I needed to leave my job to take care of him. Our Daily Bread is so much more than a food source for me. I am so grateful to have this place where I can get a warm healthy meal, but most importantly, see friendly faces. The volunteers actually care for us in so many ways. My experience has encouraged me to help others in any way I can.
Donna
Back To Top
Our Daily Bread Food and Resource Center, 111 High St Taunton, MA 02780 | p: (508) 824 – 1788 |e: director@tauntonsoupkitchen.org